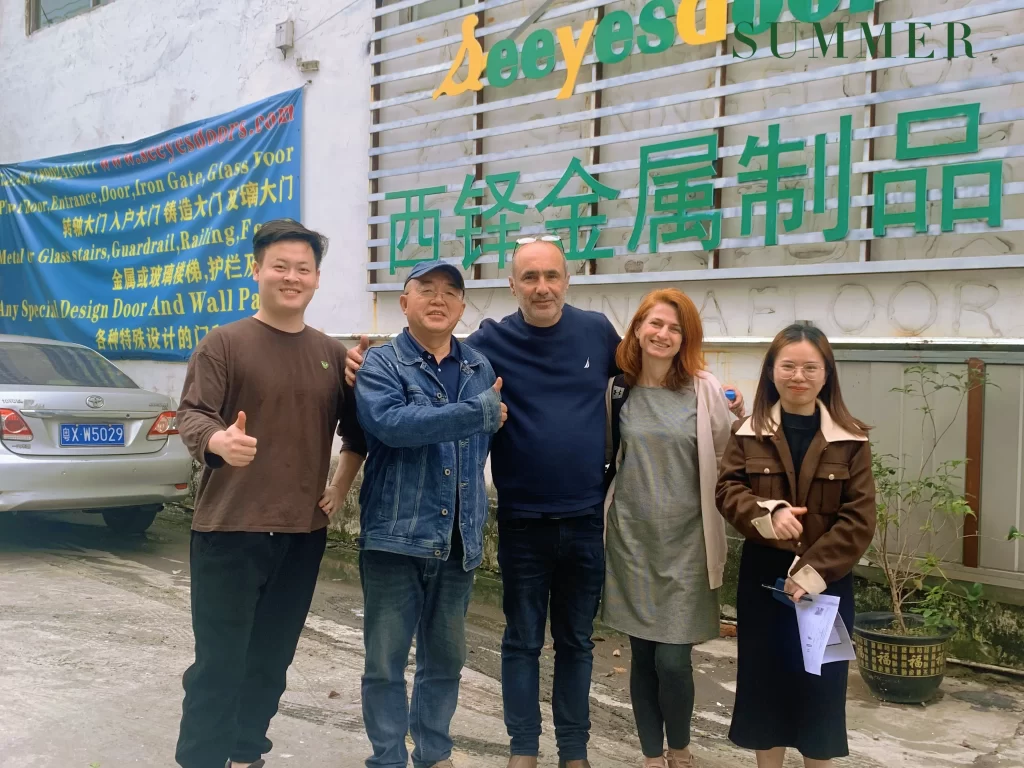 During their visit to Seeyesdoor door factory in China,They were attracted by our designs and wanted to buy a high-quality door for their luxury villa.
Rafael and his wife were very impressed by our factory and gave us high praise for our products and services. They said they saw our website, online and were amazed by our product pictures and videos. They said they had never seen such beautiful and unique door designs before, and they felt that our doors were not only practical home items, but also artworks.
Our boss Denser led them to tour our showroom and factory, and introduced them to our various door styles and materials. Rafael and his wife were especially interested in our rock slab doo, and aluminum invisible hinge door.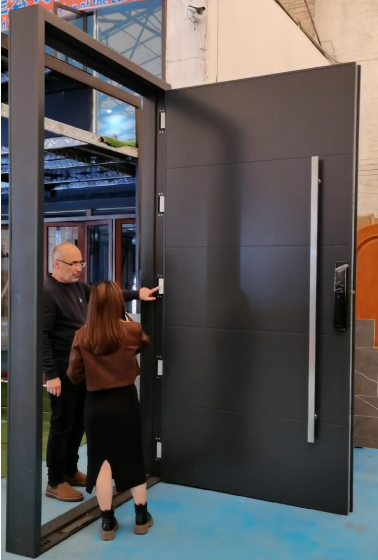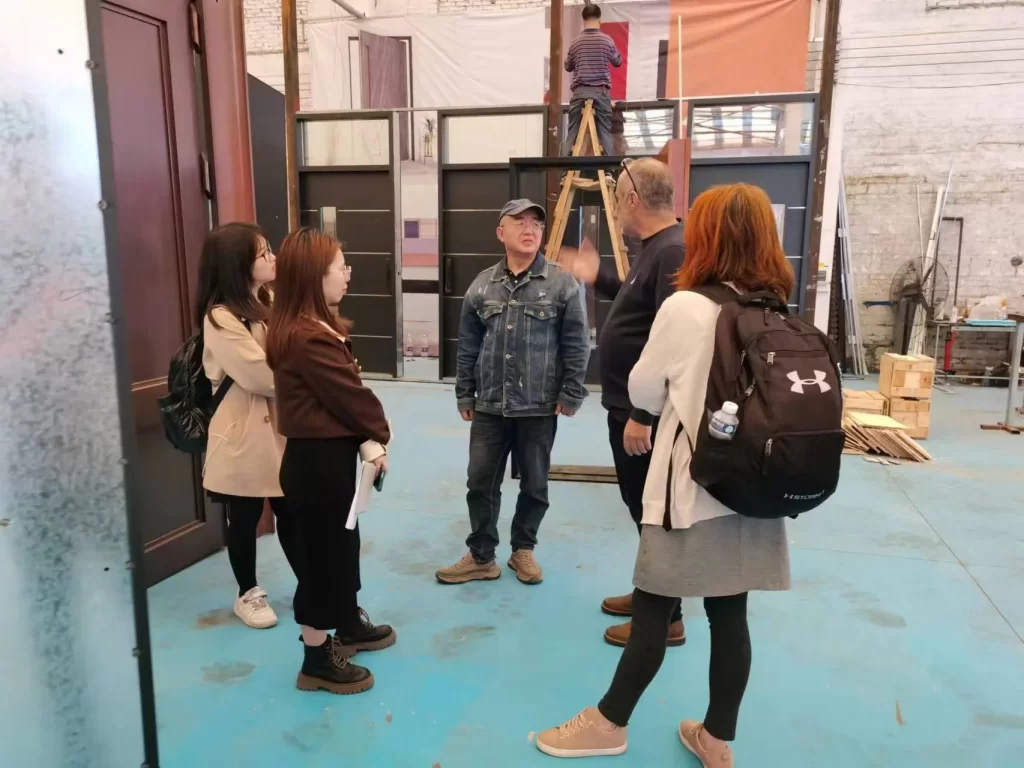 They said these doors matched their aesthetic and taste very well. They were also curious about our smart electronic lock, which they said was exquisite and powerful, and could be unlocked by fingerprint, password, card or mobile app.
During the afternoon of visit and negotiation, Rafael and his wife had a pleasant conversation with us about door design and decoration. They said they appreciated our professional knowledge and enthusiastic service, and they felt that we were a trustworthy and cooperative partner. In the end, they are very interested in the slab door and an aluminum invisible hinge door, and will make an order and expressed their hope to keep in touch and cooperate with us in the future.
We are very grateful to Rafael and his wife for their support and trust, and we are honored to provide them with satisfactory products and services. We believe that our doors will bring security, comfort and beauty to their family. We also look forward to establishing friendly and long-term cooperation relationships with more customers from all over the world.